Designing the full lifecycle
When it came time to refurbish L'Occitane's Westfield Bondi Junction store, the ongoing commitment to reducing waste globally and locally was paramount. Building with sustainability at the forefront of the conversion, the now fully-functional, 5 Star Green Star Interiors certified store has reduced the impact on the environment by designing the full lifecycle of the retail space.

From the store's demolition to mindfully selected sustainable materials and planning for the boutique's end of life – L'Occitane's respect for people and the planet, extends far beyond their products. With the circular economy top of mind, glass collected from their instore TerraCycle program was turned into the boutique's unique benchtops and icebreaker sink, a design by Betta Stone.
From structural timber to the joinery, render, paint finish and styling – harnessing a holistic approach to sustainability outcomes with low environmental impact is all in the details.

"L'Occitane has always been a pioneer in sustainability, and Green Star opened up new opportunities for us to be better at sustainable design and construction practices," said Junho Oh, Project Manager for L'Occitane Australia.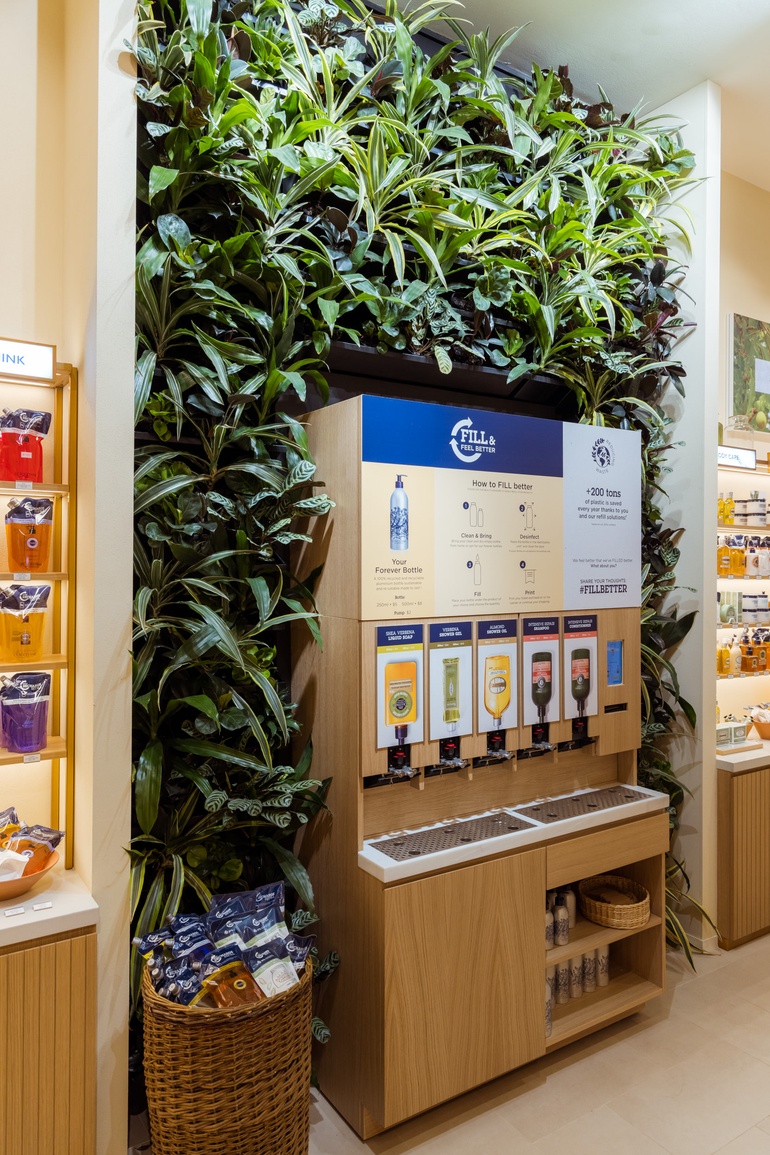 "By using sustainable materials, optimising energy efficiency, and incorporating renewable energy sources, the retail space can be built with reduced environmental impact from the start," said Junho.
Leading sustainable initiatives
The store's contribution to the circular economy is among its biggest achievements to date. L'Occitane was the first beauty brand to partner with TerraCycle back in 2016, and since then have facilitated the collection of 23,000 kilograms of beauty waste that was destined to landfill. It was this alignment with the circular economy that resulted in the one-of-a-kind benchtop and sink used in store.
As part of L'Occitane's commitment to reducing waste, the opening of this retail space included L'Occitane Australia's first refill initiative – dubbed, the 'refill fountain'. Customers are invited to refill their favourite products in 100% aluminium Forever Bottles, now available in 16 boutiques across the country and counting.
Further highlights that contributed to the Green Star Interiors certification include the store's living green wall. With a fully integrated irrigation system, the living wall addresses air quality by acting as a natural air filter, efficiently absorbing toxins from the air and releasing fresh oxygen for those in store.

"Green Star certification undergoes a rigorous assessment process adhering to the highest industry standards. This approach is essential, as it plays a crucial role in reducing the impact of climate change while simultaneously improving the overall health and quality of life for everyone," said Junho Oh.
"The spirit in which L'Occitane is incorporating Green Star into its retail fit-out is exemplary and testament to how deep L'Occitane's sustainability values run within their business," said Davina Rooney, CEO of Green Building Council of Australia. With one Green Star Interiors certification under their belt, L'Occitane is now targeting ratings for stores at Chadstone in Melbourne and Piccadilly Arcade in Perth, cementing the brand's position as an industry leader and cultivator of change.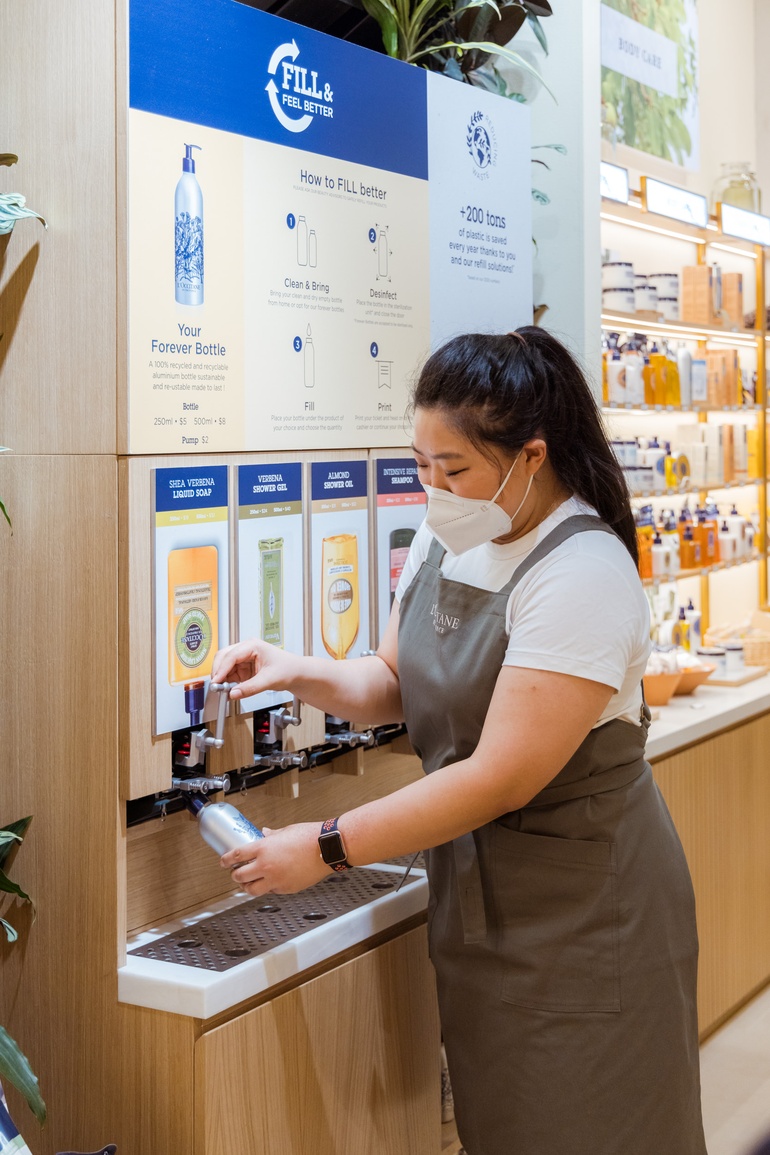 The future of Green Star - Interiors is coming with Green Star Fitouts. If you work in the fitout industry we'd love your input. Find out how you can have your say on sustainable fitouts for the future here.