The University of Melbourne has continued down the path towards carbon neutrality by 2030 with the completion of its 5 Star Green Star rated Ian Potter Southbank Centre, a new home for the Melbourne Conservatorium of Music that also happens to be a 100% electric zero-carbon ready building.
As one of several Green Star rated buildings across the University of Melbourne campuses, the sustainability credentials of the Conservatorium underlines the University's commitment to carbon neutrality and offers a model for all buildings pursuing this aim.
The building's form was shaped by the University's key organisational goals: net zero emissions from electricity by 2021 and total carbon neutrality by 2030. So, collaboration between all parties involved – including John Wardle architects, Aurecon and Lendlease, just to name a few - was crucial.

"Melbourne Conservatorium of Music was in a unique position to lead the way and show the technical viability of zero fossil fuel building solutions…because [as a new building] it wasn't connected to any existing central plant," says Jess Bennett, Sustainability Leader at Aurecon.

But the project's success was built upon leaving fundamental building principles in the past.

"Creating a zero-carbon ready building really meant no gas connection, because the carbon intensity of natural gas remains the same overtime," says Bennett.
To minimise the building's demand for electricity in place of gas, it had to be otherwise highly energy efficient, a feat achieved through a mix of initiatives including LED lighting, a thermally efficient façade and other specialist mechanical services.
About 25 per cent of the electricity consumed was generated through onsite solar panels and the rest was supplied through the University's power purchase agreements.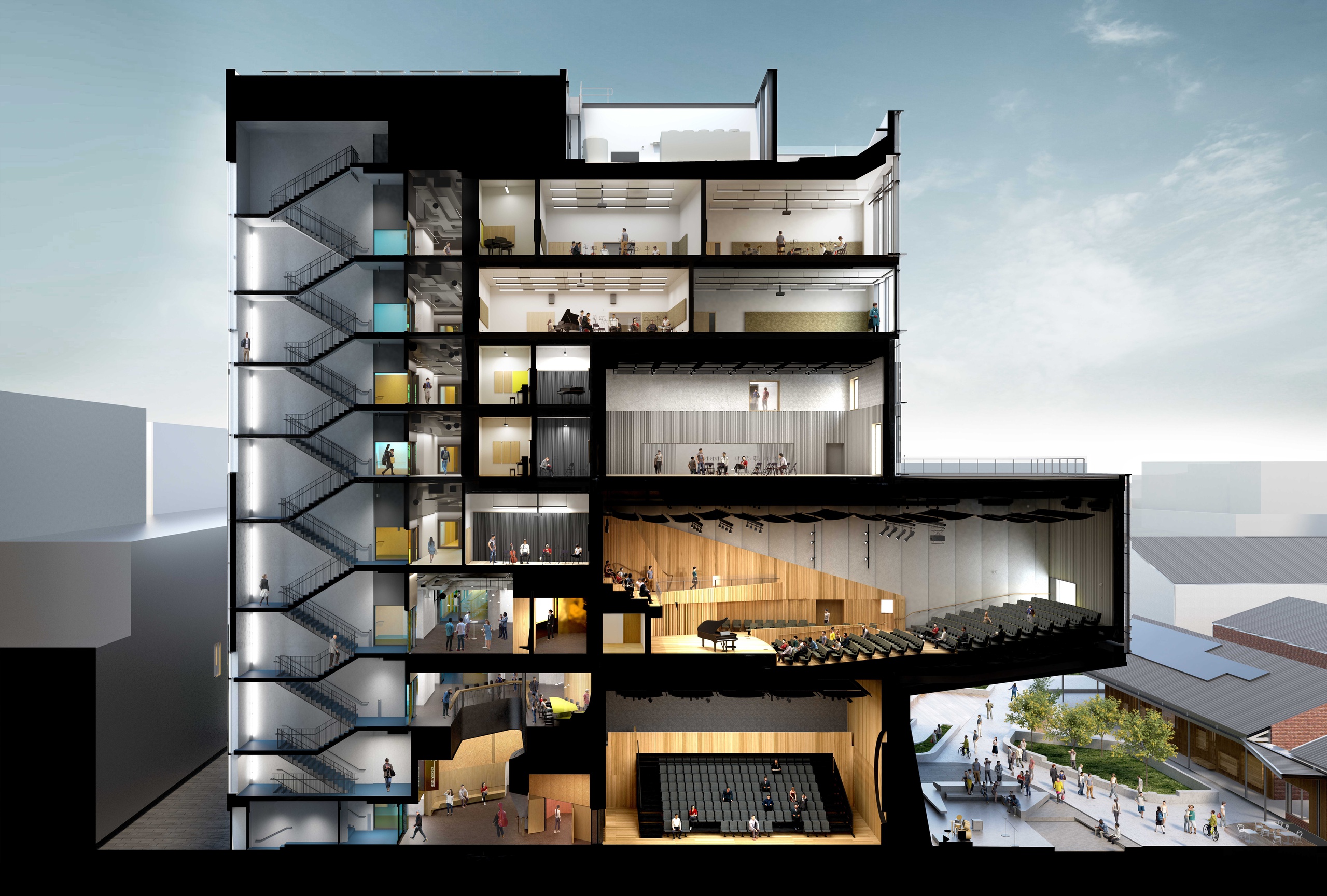 Given the musical performances that were to occur inside, optimising acoustics was considered as important to the project as sustainability – and there was a rather unexpected alignment between the two.
In fact, aspects of the building that were chosen based on their environmentally friendly benefits, were also naturally well suited to the requirements of a building created for musicians.
For example, timber was primarily used throughout because of its sustainability and biophilic credentials, but it also had acoustic benefits.
Meanwhile the focus on air tightness to reduce the use of heating and cooling ensured control over temperature and humidity which was beneficial for the breathing patterns of musicians.
Thoughtful construction of walls and floors ensured not only good acoustics within rooms, but also acoustic isolation between them.
"Acoustic Isolation was really important for the teaching and learning quality in studio spaces… but [at the same time] we didn't want the building to be absolutely silent," says Nat Grey, Construction Manager at Lendlease.
This led the team to focus on the design, construction and prototyping of doors, to achieve a level of sound bleed into the corridors of the building.

"So that you could hear you were in a music conservatorium, and not feel that you were in a monastery," Grey says of this outcome.
With ingenuity of this order employed throughout every step of the Conservatorium's design and construction, it is no surprise that for everyone involved, the resulting zero-carbon ready building is music to their ears.
Written by Eleanor Earl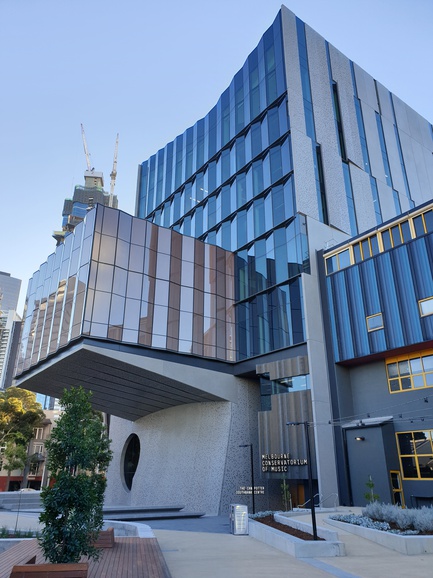 The information and quotes within this case study have been taken from the Webinar on the Melbourne Conservatorium of Music Webinar.
To find out about upcoming webinars: