Founded in 1960, Sekisui House is a major home builder in Japan, having built more than 2.5 million homes globally. Based in Osaka, Japan, Sekisui House is listed on the Tokyo Stock Exchange and Nagoya Stock Exchange, and has expanded into several international markets, with operations in the US, China, Singapore, the UK and Australia.
With 'Love of Humanity' as its corporate philosophy, Sekisui House believes homes should offer comfort, security and peace of mind for residents, whilst maintaining harmony with the environment and its surroundings. Central to this belief is the Japanese concept of Satoyama, meaning 'ribbons of green'. In the Australian context, Satoyama refers to the mutually beneficial coexistence of people and nature.

Sekisui House Australia's $1.2 billion award-winning West Village precinct in Brisbane's West End is an example of applying the principles of Satoyama to improve the experience of residents, visitors and employees. At every opportunity, West Village seeks to promote sustainable practices that connect humans and the environment across the 2.6-hectare site, including: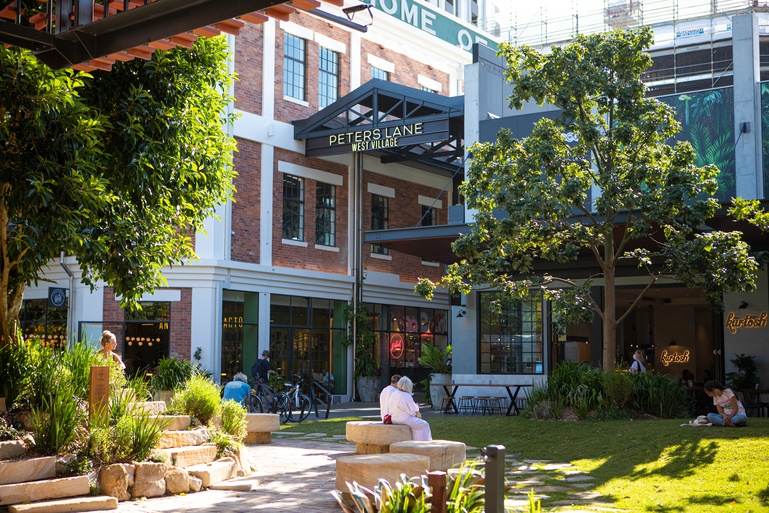 Planting 100 mature trees and more than 10,000 plants, including 3,000 natives to provide year-round shade and a tropical urban oasis
Dedicating half of the site plan area to green space, lushly landscaped laneways, water features and surfaces that reflect heat, to mitigate the 'urban heat island effect' which typically occurs in high-density developments
Targeting 'zero food waste to landfill' through a food rescue program which uses an onsite waste pulping system to produce material for conversion into soils and fertilisers
Embedding a site-wide, 100% carbon neutral electrical network sourced from sustainable energy, including the installation of a 30kW solar power system to provide some of the power to light public spaces and shared building services
Incorporating a rainwater and grey water recycling system to drought-proof the extensive gardens and public realm
Providing opportunities for biodiversity to flourish with native beehives and vegetation
Offering 10 GoGet car share vehicles and 6 electric vehicle charging stations for use by residents
Supporting the endangered Richmond Birdwing butterfly by growing its food source, the Richmond Birdwing Butterfly Vine, in multiple locations to help boost is population.
Regarded as Sekisui House's international flagship project, West Village has won more than 45 international, national and state awards, including the 2020 Urban Development Institute of Australia's President's Award. It has also been recognised as an Australian market leader in environmental consciousness and social sustainability, earning 'world leadership' status following the achievement of a 6-Star Green Star — Communities Certification from The Green Building Council of Australia.
Find out more about Sekisui House's approach to delivering award-winning sustainable homes and communities: https://www.sekisuihouse.com.au/communities/