Barangaroo South will boast circa 958 apartments, more than 100 retail outlets and have office space for 23,000 workers. The NSW Government made achieving carbon neutrality for the precinct a requirement of the 99-year lease of the land which Lendlease was pleased to deliver in line with its own carbon zero and sustainability goals. Barangaroo South is Australia's first certified carbon neutral precinct under the Climate Active initiative and was awarded a 6 Star Green Star - Communities rating, scoring an unprecedented 104.98 out of a possible 110 points.
These achievements were underpinned by a robust carbon neutral strategy aimed at maximising energy efficiency on site through innovative precinct infrastructure, highly efficient building design with all commercial buildings receiving 6 Star Green Star Design & As-built ratings, maximising onsite renewable energy generation and offsetting remaining carbon financed through a community carbon fund. A small levy on leases at Barangaroo South contributes to the fund and helps to ensure that all tenants are part of a net zero future - another reason why Barangaroo South is an attractive place to live, work and play as organisations and people increasingly align their decision-making and spending with environmental and social values.
At Barangaroo South:
all electricity used on site is offset by renewable energy generated offsite
fuel used on site and the emissions associated with the transport of workers to and from Barangaroo is offset with socially responsible carbon offsets programs based in Australia, mainly from regional NSW
energy used to power public areas and an on-site wastewater recycling plant is powered by the solar energy generated in Barangaroo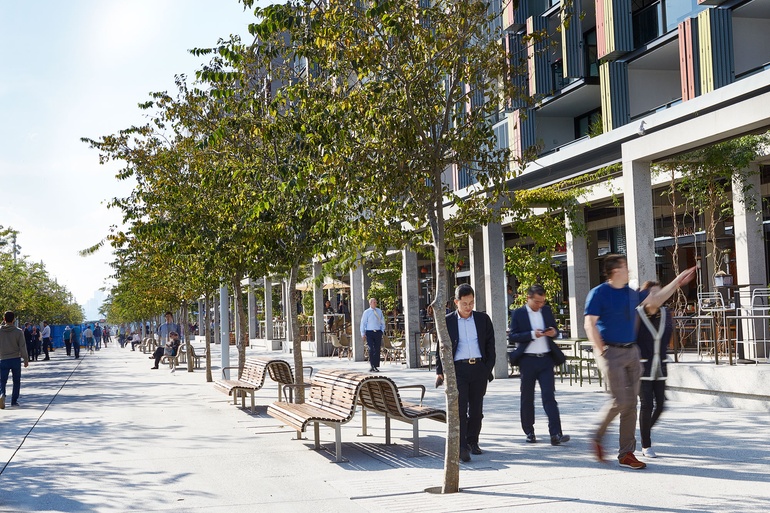 large-scale centralised infrastructure is built into service buildings, including a District Cooling Plant, embedded electricity network, recycled water treatment plant and on-site renewable energy generation.
cost effective and energy efficient air conditioning is delivered by the District Cooling Plant, whereby water from Sydney Harbour helps to reject heat from buildings, passing through a series of screens, filters and strainers to protect and filter out marine life then pumping through electric chillers to absorb waste heat before being returned to the harbour.
Barangaroo is also committed to zero waste emissions by:
targeting 80% operational waste diversion from landfill for the precinct
obliging all tenants and building owners to use waste management contractors that responsibly handle and dispose of waste and offset emissions
sorting all waste generated across all buildings into 19 categories in the centralised waste storage centre
the utilisation of biodegradable packaging by all retail tenants.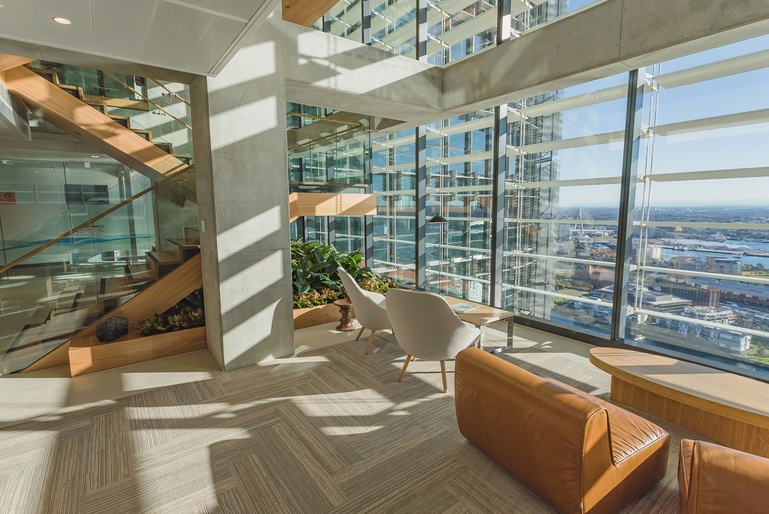 Barangaroo South is a proud Climate Active Network Member and is an exemplar project in the C40 Cities initiative – the first project to complete its C40 Climate Positive Roadmap. Find out more about Barangaroo South and its journey to Climate Positive at barangaroosouth.com.au.