Set to be one of South Australia's most sustainable buildings, U City is a new addition to the Adelaide skyline that is bringing community back to the Central Business District. While its striking façade blends in visually with its inner-city surroundings, the 20-storey tall building is by no means just another office tower or apartment block.
At a closer look, the building, which has achieved an impressive 6 Star Green Star Design and As Built rating, reveals itself to be a mixed use development, offering a range of services scarcely found in the inner city, including retirement residences, specialist disability accommodation, a social services hub and commercial spaces. Owned and operated by not-for-profit service provider Uniting Communities, the design vision was to create a connected community where people of all ages and abilities can flourish. Through bringing together a broad range of services, uses and people, U City demonstrates the organisation's values of diversity and inclusivity in one inner city, vertical village.
But this project's significance also stems from its pursuit of environmental sustainability at every stage, which is set to result in the highest possible Green Star rating, as well as high scores under the Nationwide Housing Energy Rating Scheme (NaTHERS) and National Australian Built Environment Rating System (NABERS).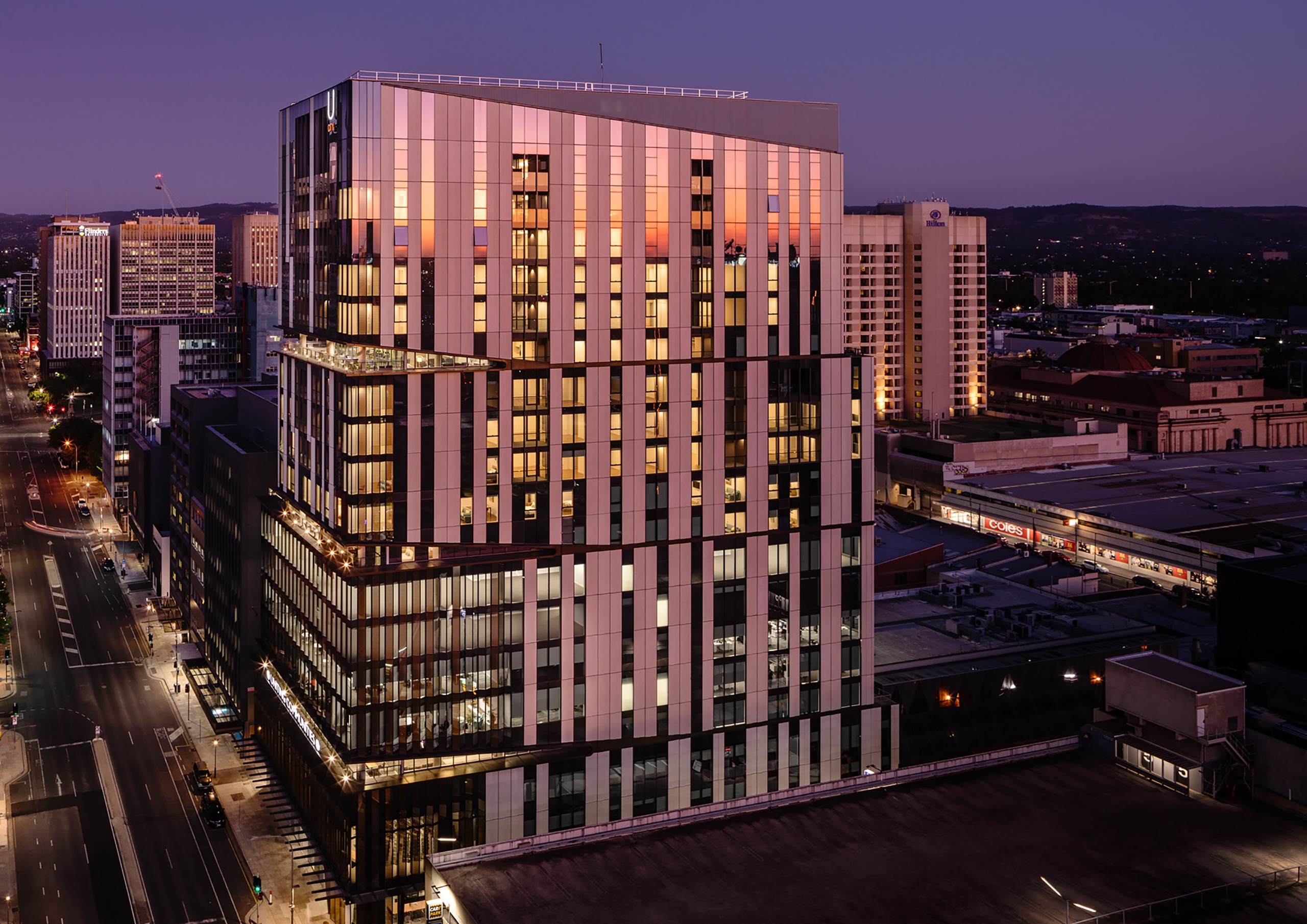 It is unsurprising that sustainability was at top of mind for Uniting Communities, as the charity was the first in Australia to receive certification under the Federal Government's Carbon Neutral program.
"As an organisation, we have an ongoing commitment to sustainability as we acknowledge that climate change will most adversely impact people facing disadvantage in our communities, these are
people that we are supporting every day through our services and advocacy," says Simon Schrapel, Chief Executive at Uniting Communities.
Sustainability was prioritised from the beginning of the building process, with 96 per cent of materials from the previous structure recycled, and the frame of the new building constructed using recycled reinforced steel. As U City was designed to use 45 per cent less energy and 30 per cent less water than a comparable new building, a range of efficiency measures were adopted including solar panels, double glazed windows, reflective roof paint, natural ventilation, water efficient fittings, and much more.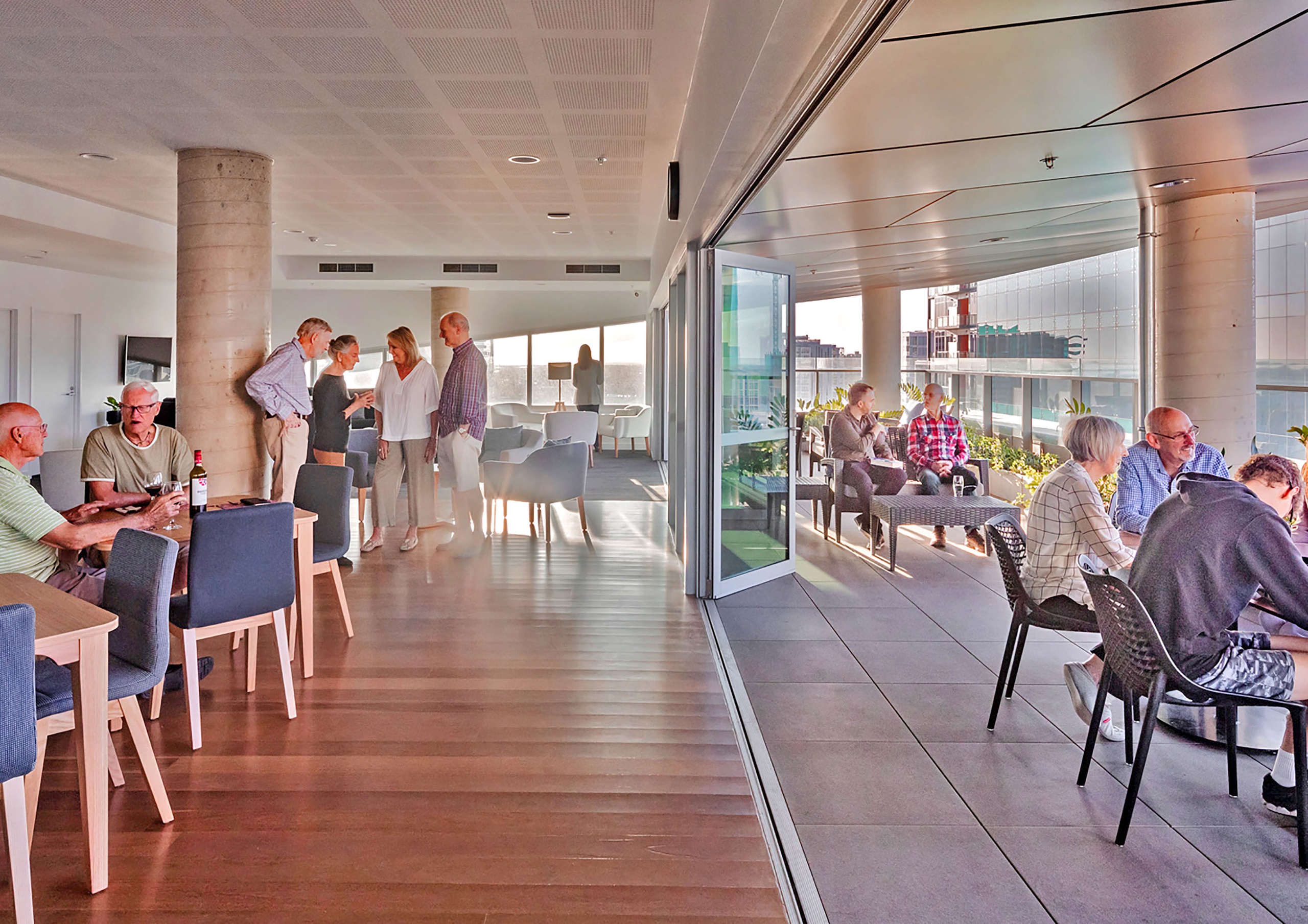 "For many of our residents and tenants, our commitment to sustainability, and the subsequent benefit to their utility costs, was an important drawcard in their decision to join our community. We recognise that it is through the collective effort of all that we will continue to deliver and improve on our sustainability objectives, keeping U City one of the greenest buildings in the state," says Schrapel.
Given this Uniting Communities model of prioritising sustainability alongside social inclusion has found such success, one can only hope that more developments like this gain traction in the future.
Written by Eleanor Earl