It is now more of a rule than an exception that a retirement home feels modern and comfortable, is integrated with the wider community and reflects the often-held desire of residents to live sustainably in a natural setting.
Due to a global shift towards sustainability, environmentally conscious design has grown in importance across all building types. There has been a particularly rapid adoption of sustainable building practice in retirement homes and villages, the result of retirees across Australia expecting more from the spaces in which they live. It is now more of a rule than an exception that a retirement home feels modern and comfortable, is integrated with the wider community and reflects the often-held desire of residents to live sustainably in a natural setting.
Stockland is one retirement living developer that has embraced the shift towards more sustainable building techniques with the guidance of Green Star Australia's largest voluntary sustainability rating system for the built environment. Stockland has pioneered Sustainable Retirement Living, delivering the first Green Star certified clubhouse at Affinity in WA in 2012 and whole village rating at Selandra Rise in Victoria in 2014.
The developer continued down the Green Star path with the 4 Star Green Star rated Newport Retirement Living community which, alongside Stockland's Shine Birtinya retirement community, are the first two retirement communities to have achieved 4 Star certifications under the Design & As Built tool (v1.1).
Newport Retirement Living offers residents a relaxed modern lifestyle in a thoughtfully designed coastal community. Development Manager Kent Fallon notes "our vision for Newport Retirement Living has been to provide state-of-the-art, affordable, low-maintenance living to those seeking more than just an apartment, but a place to call home. This is reflected in our commitment to delivering a sustainable community that maximises connectivity, liveability, safety, security and sense of place".
The project embraced a range of sustainability initiatives to help secure its Green Star rating, some of which include:
optimising indoor environment quality (IEQ) achieved through a combination of reducing indoor pollutants, while improving acoustic, thermal and visual comfort
passive design principles to promote natural daylight and ventilation principles (when ambient conditions permit)
potable water reduction through water saving fixtures and fittings and rain water tanks for irrigation
above code compliance for its NatHERS rating to all residential units
responsible materials selection (with Life Cycle Analysis, sourcing and waste control all considered)
Liveable Housing Australia (LHA) silver rating
building air tightness testing to various units and the community facility.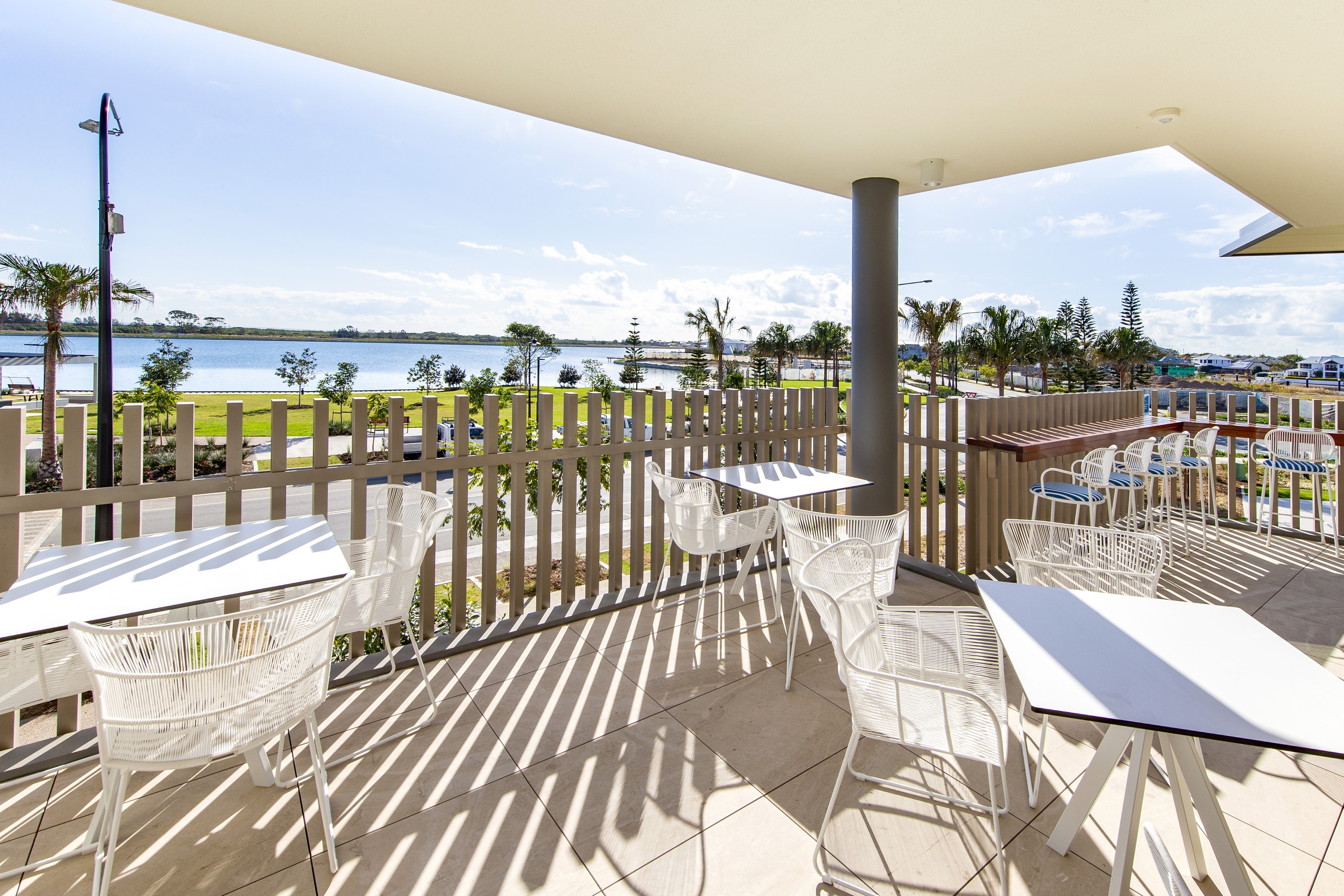 With support from the Clean Energy Finance Corporation, the community is investigating installing a solar power system. The system will supply renewable power into the village embedded network, contributing to decarbonising the impact of village operations by reducing dependence on grid imported electricity.
"Property is responsible for about 23 per cent of Australia's greenhouse gas emissions and building sustainable, energy efficient housing is critical to reducing these emissions. Australians are living longer and retirement living is a growing proportion of this sector.
"Stockland's initiatives will ensure that the benefits of renewable energy, including more comfortable homes and lower energy bills, are extended to these residents. Its use of market leading tools, such as Green Star, can help verify the sustainability credentials of these properties, ensuring that residents make informed choices, as well as setting a new benchmark in the reduction in emissions across the sector," said Michael Di Russo, CEFC Director, Property.
The combination of these initiatives has resulted not only in a Green Star rating, but an environment that is truly enjoyable to live in too. The liveability of Newport Retirement Living is enhanced by the fact it is located within Stockland's Newport master planned development, a 5 Star Green Star – Communities rated development. This location provides residents with assurance that the community surrounding Newport Retirement Village has been just as thoughtfully and sustainably planned as the village itself.
Examples of this planning are found throughout the community but is particularly noticeable where public access to the waterfront has been maximised instead of locked away in private properties. Three of the four community parks are located on the water's edge.
"Newport Retirement Living is a tangible example of Stockland living its purpose," said Kalpesh Patel, Sustainable Projects Manager at Stockland. "At Stockland we believe there's a better way to live and we believe Newport's high-performance apartments provide our residents with leading sustainable design as well as highly connected and accessible communities that enhance liveability by encouraging residents to be social, active and enjoy a healthy bayside lifestyle."