Boasting five integrated towers, each of which have achieved a 5 Star Green Star Design and As Built rating*, Collins Square is one of Melbourne's newest green precincts to take note of. The development, valued at approximately $3.0 billion, achieves a high level of environmental sustainability across the project without compromising on quality, occupant wellbeing or design intent.
Comprising five newly built commercial towers and the heritage listed Goods Shed South, the development encompasses an entire city block. Despite their close proximity to each other, each of the six buildings have managed to maintain their own distinct visual identities, a feat achieved through architectural merit.
The impressive achievement of a 5 Star Green Star rating across each of the five buildings has also ensured that the development has secured the title of the highest concentration of environmentally sustainable buildings in the Southern hemisphere.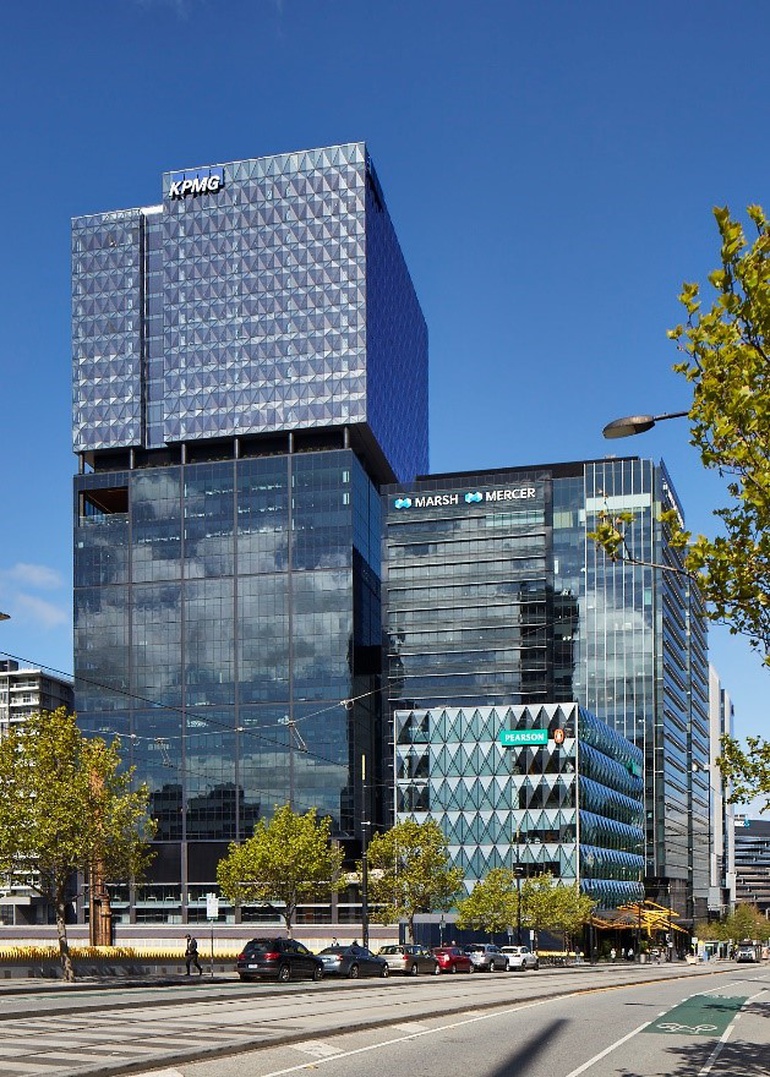 The intent to reduce the environmental footprint of Collins Square was embedded into both the design and construction phases of the project, with a host of initiatives pursued by those involved to ensure that sustainability was at the forefront of the project. The development has displayed its commitment to sustainability in each of the technical aspects of the buildings design, as well as the more tenant focused aspects. Some of the sustainability initiatives specifically targeted integral parts of the buildings, like elevators and energy use, with a view to improving efficiency and generally reducing the impact that these everyday processes have on the environment. Some examples of these initiatives include rainwater harvesting, tri-generation, solar panels and regenerative lifts - the desire to address all of these processes in one project is quite a significant and impressive undertaking.

David Gallant, Chief Operating Officer at Walker Corporation, says the "Green Star Award certification provided a sustainability road map for Collins Square. The precinct is a living example of how embedding sustainable design principles in the design phase sets up a project for optimal environmental performance in its operational phase".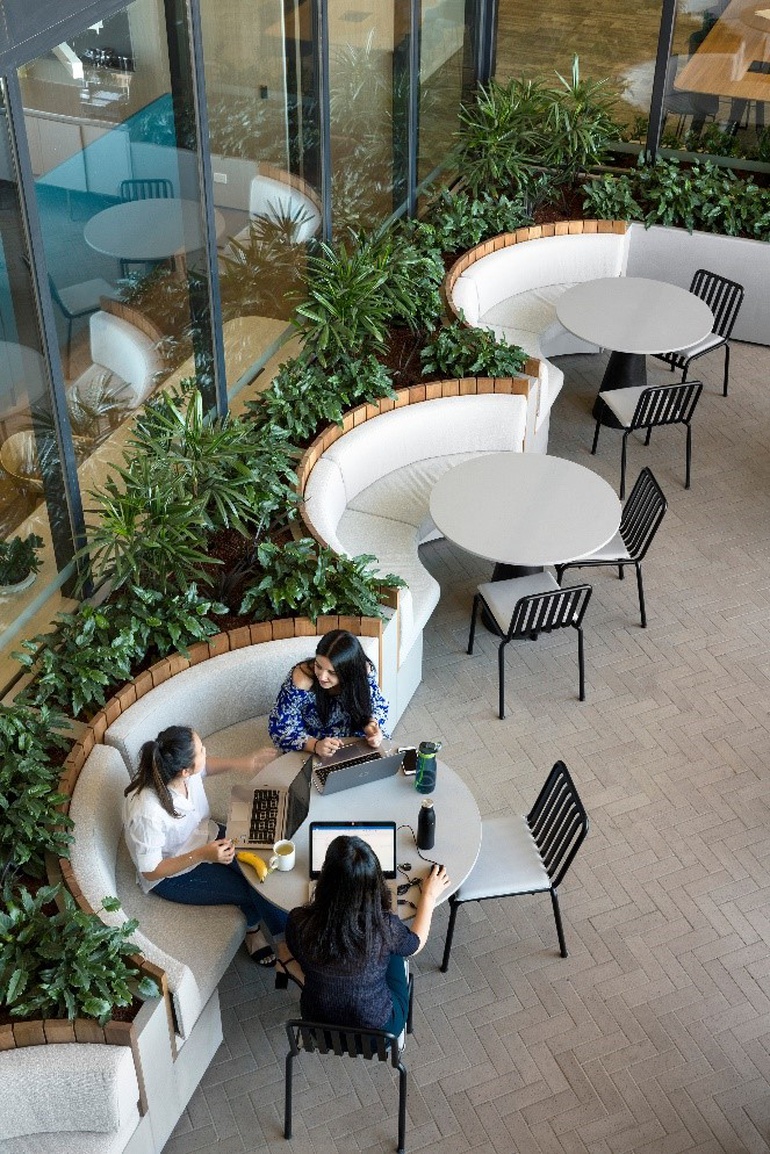 The successful introduction of these environmental initiatives has delivered significant benefits for tenants such as a reduced environmental footprint, beneficial from both a sustainability and corporate social responsibility perspective, and a reduction in gross occupancy costs. Employees working within Collins Square have also benefitted from the projects environmentally friendly design with great natural light in work spaces, close access to a variety of green spaces including outdoor terraces and rooftop gardens; and sophisticated end of trip facilities designed to encourage cycling and walking to work.
Walker Corporation's creation and ongoing maintenance of Collins Square speaks of their commitment to Green Star and the environment more broadly. The project is an impressive achievement and many lessons can be learnt from its construction.
*The 5th tower's As Built rating is still processing