There's the title of Australia's first government agency to attain the 5 Star Green Star Performance tick of approval for an impressive 22 properties.
There's the positive proof, found in the sandstone seat of the colonial administration building at 121 Macquarie Street, that even the most challenging heritage buildings can meet today's best practice sustainability standards.
And then there's the staggering fact that regional offices from Bathurst to Broken Hill, Gunnedah to Grafton are monitored remotely – and yet can still meet and beat Property NSW's energy efficiency targets.
"Any building can get a Green Star rating – whether that's a hospital or a school or an old sandstone office," says Parag Shinde, Property NSW's Senior Manager for Energy and Sustainability.
"A Green Star portfolio rating is not expensive. The secret is to have a clear purpose and the right roadmap from start to finish."
Property NSW 5 Star Green Star Performance portfolio fast facts:
In May 2021, Property NSW's portfolio of 22 office buildings in metropolitan and regional NSW was awarded a 5 Star Green Star – Performance v1.2 rating from Green Building Council of Australia.
The portfolio ranks first in Australia for water efficiency and equal eighth for energy efficiency, according to the NABERS Sustainability Portfolio Index.
Property NSW has attained Climate Active carbon neutral building certification for the portfolio of assets.
The average age of the assets is 50 years.
Energy and water productivity gains were achieved by upgrading to LED lighting, water-efficient fittings, and fixtures, by converting gas to electric heating, installing rooftop solar systems, and by investing in smart meters and data analytics that support building operation optimisation.
Owned assets' energy consumption has dropped by 54% from FY14-15 and water consumption by 47.6% from FY16-17.
Property NSW's annual emissions savings are the equivalent to those generated by 210 average Australian homes.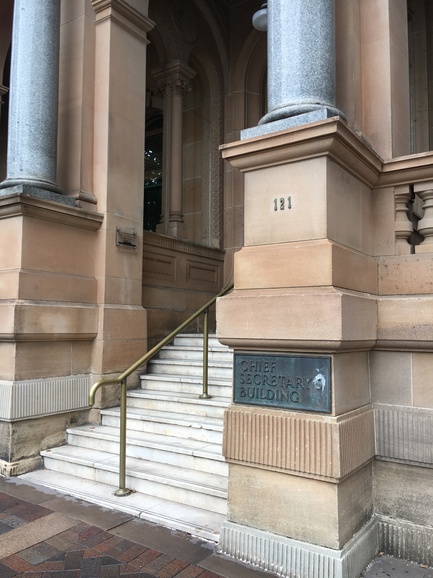 Improving building performance has reduced our greenhouse gas emissions, saved taxpayers around $344,000 in annual portfolio utility bills in FY20-21, as well as encouraged economic growth and local employment through building works.
Melinda Pavey, NSW Minister for Water, Property and Housing
Data delivers
In May 2021, Property NSW – part of the NSW Government Department of Planning, Industry and Environment – proved that significant savings can be delivered with cost-effective technology, remote teams, and small budgets.
"Unlike most office landlords, we don't have onsite facilities managers," Parag explains. Instead, Parag's mostly Sydney-based team monitors everything from indoor environment quality to energy consumption with the help of smart building technology.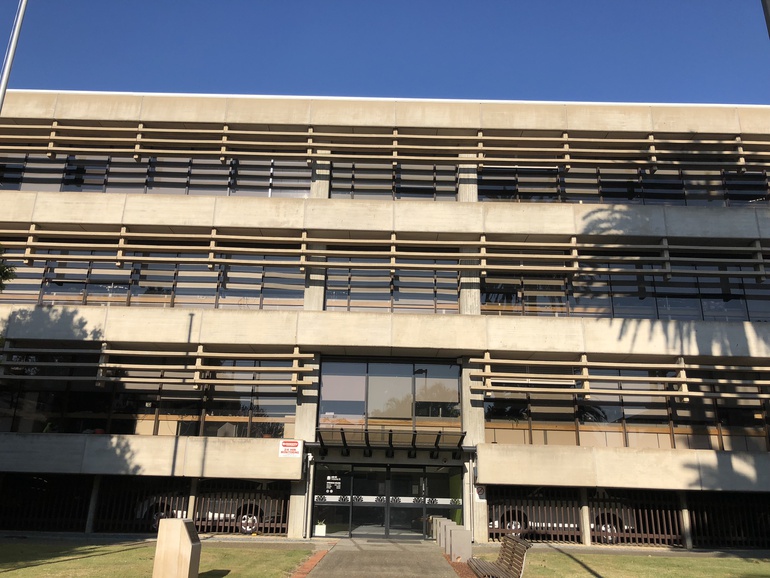 "Over the last few years, we have digitised a lot of information, eliminating manual processes and consolidating data onto a centralised platform. Our inhouse team oversees optimisation and works closely with property managers and contractors to ensure nothing gets lost in translation."
Contractors, for example, aren't just asked to sign off a worksheet. They must also upload images so everyone in the team has access to the same information. And then, with the help of machine learning, Property NSW's system can "spot anomalies so we can take action very quickly," Parag explains.
"Data has helped us to understand what steps we needed to take to plan our energy efficiency projects over the last five years."
Despite this very digital approach today, Property NSW's sustainability strategy started in a very analog world. "We went to the basement archive room and looked for the files to get a picture of the plant and equipment, utility bills and to understand what could be optimised and what needed to be upgraded," Parag explains.
By fine-tuning the existing services, Property NSW achieved an immediate 20% reduction in energy consumption on the 2016 baseline. Then, through solar installations, Internet of Things technology and new building management technology at 11 sites, another 50% saving was realised. "We expect to hit a 65% saving on energy by the end of the next financial year, with savings from recent sustainability capital projects and further savings from our multi-site smart battery project– and we will have achieved that in just six years," Parag adds.
Our portfolio isn't always easy to manage. We don't have staff on site, we have small budgets and old assets. But if we can achieve a 5 Star Green Star portfolio rating, then others can too.
Parag Shinde, Senior Manager – Energy and Sustainability, Property NSW
To efficiency and beyond
Property NSW's portfolio achievements aren't all about energy. Rainwater harvesting systems have been installed at 19 properties, contributing to Australia's best NABERS Water portfolio rating.
Last year Property NSW undertook its first NABERS Indoor Environment and NABERS Waste ratings, and Parag's team is experimenting on several pilot projects. One is tracking operational waste with the help of bin barcodes and weigh scales. Another promises to be the Australian-first rollout of multi-site smart battery systems.
Parag estimates that the capital expenditure so far on the combined projects has delivered a 33 to 35% return on investment. "Last year our energy expenditure was 33% less than the year before," he says.
"The first few years were challenging. It is easy to see sustainability as a black hole when the returns are yet to materialise. But once people start seeing incremental savings and budget benefits – and they can use that money for other initiatives – they quickly jump on board."
Parag is particularly proud of the social outcomes his team has delivered. "All this money we are saving can be used for other initiatives, like delivering more schools or hospitals."
What is Parag's message to Australia's property industry?
"You might not instantly see savings, but once momentum builds, the savings are consistent. And they are recession proof savings. Utility bills stay the same regardless of economic ups and downs, so returns in building efficiency are guaranteed over the life of the building. Sustainability truly delivers great business outcomes."