Renovate and refurbish buildings to extend asset life, improve performance, reimagine spaces and celebrate cultural heritage.
Cultural heritage
As part of the design stage, strategic planning and asset renewal programs, preserving and celebrating cultural heritage should be a key priority which both remembers our past and values built environment materials. A key opportunity is to celebrate local heritage within existing buildings, surrounding site and the community, and using heritage to guide the design and operation of the built environment. This includes listening to and learning from local First Nations peoples, increasing awareness and understanding of the site's history and preserving historic details.
Adaptive reuse
With 40% of the world's materials being used in the built environment, reusing existing buildings and facilities should be a key priority to extend the life of assets and retain the embodied emissions within the building structure and materials. Although adaptive reuse is often seen as a more complex and costly exercise, this is only because we currently do not value materials within the built environment based on their whole of life impact. As a result, the ease of demolition and lower cost of materials and labour when building new is often seen as the better option.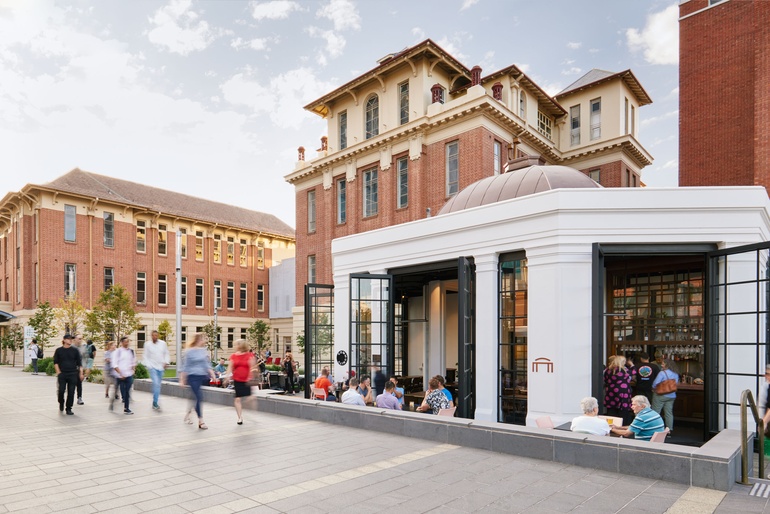 However, some of the most memorable spaces and places are those that have adapted and reimagined buildings and places while preserving the history of the site.
It is recommended that circular economy metrics, targets and material passports are used to assist in quantifying the value of materials in the existing built environment so that projects can understand the benefit of retaining as much of the existing built environment as possible. This includes quantifying the monetary value of materials in existing fabrics to demonstrate both the financial and embodied carbon reduction.

A key example of this approach is the Lot Fourteen heritage buildings which have been revitalised while retaining the character and history of the site. However, all existing assets, not just heritage buildings, provide a valuable store of materials and embodied emissions which will be lost if demolished and sent to landfill.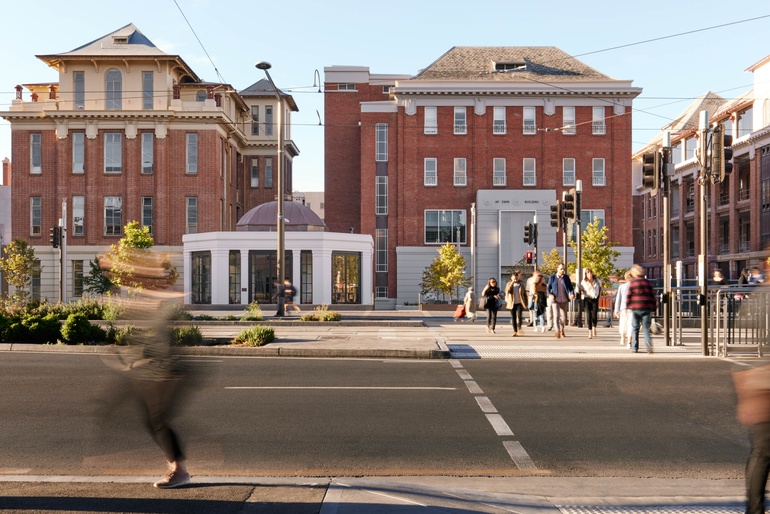 The reuse of the existing buildings along North Terrace, Adelaide is an excellent example of how the adaptive reuse of existing buildings can be revitalised into new, sustainable office accommodation. The buildings are now home to innovative technology companies and start-up tech incubators, including the Space Discovery Centre, and 'Stone and Chalk', a carbon neutral innovation hub.
Lot Fourteen is a 6 Star Green Star Communities certified precinct, and the first precinct in Australia to be Pre-certified as a WELL Community. Each building within the precinct must obtain a 6 Star Green Star rating and the Entrepreneur and Innovation Centre (EIC) will obtain a WELL building rating.
In addition to the built environment initiatives, Lot Fourteen also incorporates the Circle - First Nations Entrepreneurs Hub which will assist the South Australian Aboriginal business sector with support and services to build and grow their business.