GPT Group's biodiversity policy outlines clear nature positive goals and commits them to go 'above and beyond' regulatory requirements, to support supply chain and community partners in their biodiversity goals, and to invest in biodiverse reforestation programs.
To make this nature positive vision a reality, GPT has developed a raft of tools to measure, manage and improve the biodiversity value of their assets. One of these tools is Biodiversity Assessment Matrix.
Over time, the tool has evolved from a spreadsheet into an easy-to-use app that allows data to be collected, catalogued and analysed to improve biodiversity outcomes. The tool contributes to Sustainable Development Goal 12: Responsible Consumption and Production and helps GPT play its part in preserving Australia's unique environment for future generations.

Putting the tool to test: Highpoint Shopping Centre
Located approximately 8km northwest of Melbourne CBD on Wurrundjeri Woi Wurrung country, Highpoint Shopping Centre was one of the first assets to be assessed with the tool.
GPT engaged Greenfleet to evaluate 144 blocks of green space across Highpoint, and as a site that historically operated as a bluestone quarry, the process uncovered many opportunities to enhance biodiversity; its lowest scores were for groundcover, non-living habitat and vegetative composition, while its highest scores were for understorey, overstorey and vegetative connectivity.
GPT is now implementing the assessment's recommendations, including:
revegetating some green spaces with species native to Australia and indigenous to the local area
reassessing its invasive species management and choice of herbicides
increasing non-living habitat, like rock features, ornamental boulders and hollowed tree trunks that create 'lizard lounges' and 'bee hotels'
compensating for residual impacts with nature-based offsets that meet a strict criteria
Restoring Country for climate with Greenfleet
Reducing its corporate and building operational emissions through efficiencies and renewables leaves GPT with relatively low residual carbon to offset and achieve carbon neutrality. When carbon offsets are used by GPT, they focus on Australian reforestation projects that benefit the environment and community. For GPT, it is important that these offsets strongly align with principles of:
being real
being additional (if GHG reductions would not have occurred in the absence of a market for offsets credit)
being long duration
avoiding double counting; and,
Not associated with environmentally damaging processes, such as landfills and mining.
After extensively reviewing programs that addressed these conditions, in 2019 GPT partnered with Greenfleet – a not-for-profit organisation with 25 years of experience in establishing native biodiverse forests that remove carbon from the atmosphere as they grow.
Through GPT's 'Restoring Country for Climate' project, Greenfleet have signed an Indigenous Land Use Agreement (ILUA) with the Kabi Kabi Peoples Aboriginal Corporation and will work with Traditional Owners to restore around 1100 hectares on the Noosa Hinterland. The project will restore a degraded former pine plantation to a biodiverse natural habitat and home for endangered koalas and other animal species.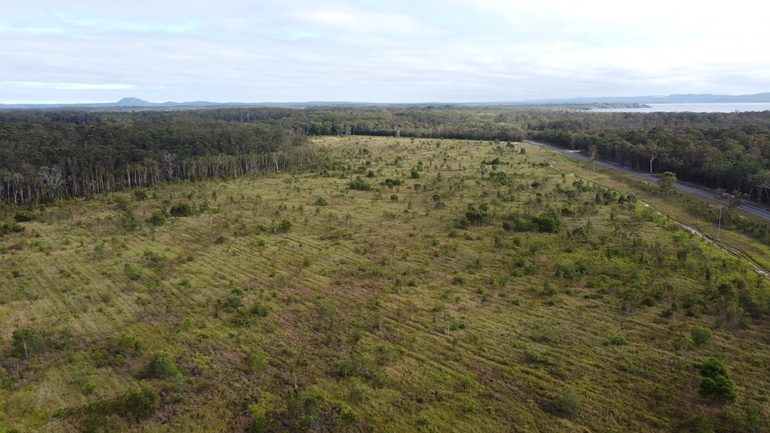 GPT's agreement with Greenfleet provides certainty of supply, quality and cost of offsets for approximately the next five years, helping GPT to commit to bold nature positive targets - including upfront embodied carbon neutrality - with strong confidence for delivery.