Brookfield Properties Australia recently joined the growing league of asset managers adopting Green Star Performance as a means of driving opportunities for tenants, visitors and customers to engage in best practice sustainability initiatives across its portfolio.
Having already certified some great outcomes for buildings under Design & As Built, it was a significant achievement for Brookfield Properties to be awarded a 4 Star rating for its first foray into Green Star Performance, which involved rating the operational performance of a diverse mix of seven assets in Perth, Brisbane and Sydney, including some older buildings.

"For quite some time, Green Star has been widely regarded by tenants as a benchmark of sustainability excellence for new developments," explained Brookfield's National ESG & Innovation Manager, Michael Karaiskos.
"Now, with the introduction of Green Star Performance, we have an additional platform to showcase our ongoing commitment to operational excellence. Leveraging Brookfield Properties' leading capabilities in development and portfolio management and drawing on our extensive experience with the Design & As-Built rating tool, the decision to expand across our operational portfolio was an obvious one."
Steps to achieving Green Star certification
Measurement is the first step towards better environmental management of existing buildings. The initial certification acts as a benchmarking exercise and for Brookfield this meant grappling with the intricacies of the rating tool and adapting it for a portfolio, unlike the option to rate single assets.
Stakeholder engagement was required to effectively communicate the distinctions in achievement levels among the different industry rating tools, notably Design & As Built and Performance. Clarifying these differences to stakeholders required careful attention and consideration, but it also provided valuable insights.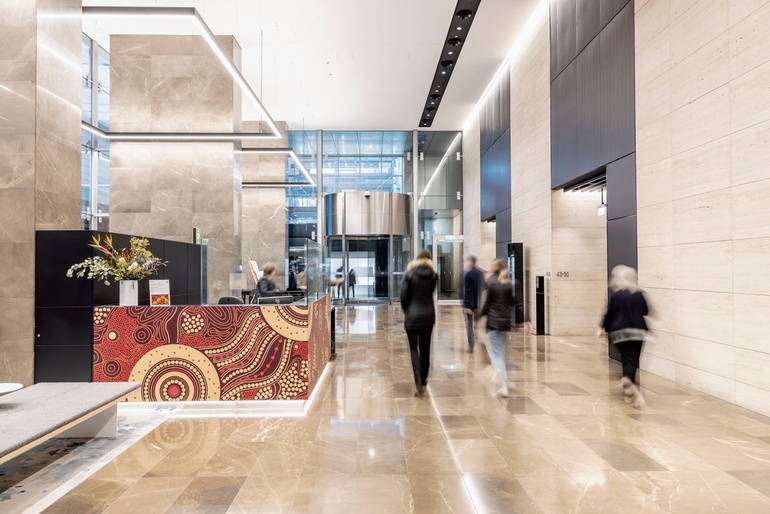 "The portfolio certification helped us benchmark our buildings, gain deeper insights into the diverse offerings within our properties, and identify opportunities for improvement," said Mr Karaiskos.
"Moreover, it empowered us to effectively communicate certain features that might not have been adequately captured by other rating tools. As a result, this enhanced communication capability has been instrumental in facilitating constructive and meaningful conversations with various stakeholders.
"We were thrilled to attain a 4-star rating for each individual building, in addition to receiving a 4-star portfolio in our inaugural rating. This achievement stands as a testament to the effectiveness of our management and operations processes, as well as our dedication to optimising resource efficiency and ensuring occupant comfort across all our properties," Mr Karaiskos said
Since achieving certification, tenants have shown a keen interest in discovering the myriad of ways that continuous Green Star performance improvements enhances their experience and overall wellbeing across all the Brookfield properties.